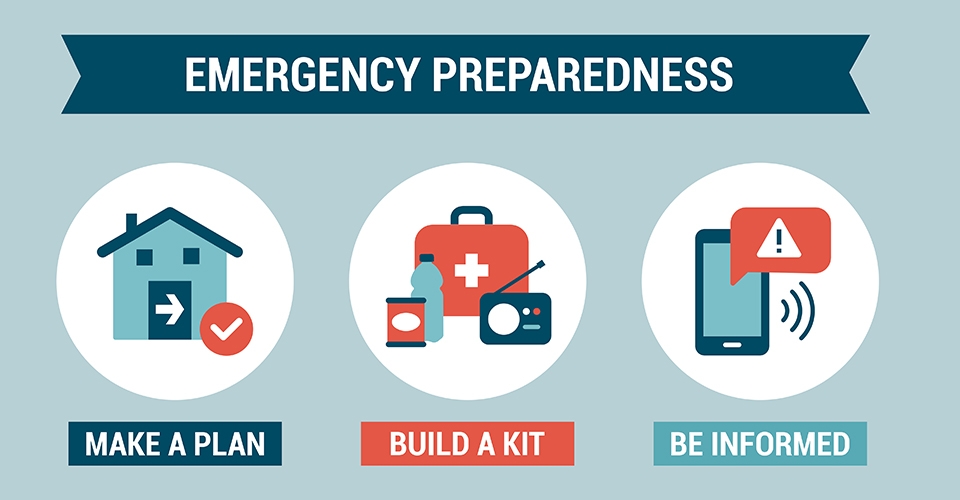 The Department of Developmental Services Office of Emergency Preparedness works closely and collaboratively with regional center emergency coordinators and other stakeholders in all planning efforts to identify emergency preparedness gaps and needs of individuals served as well as work to develop solutions to close those gaps and increase individual preparedness efforts.
The DDS plays an active role in responding and takes a proactive approach to ensure the health and safety of the DDS' service system by facilitating emergency response activities and improving emergency response readiness. DDS has identified the need to develop emergency preparedness material, provide necessary training and education, securing emergency go kits and portable batteries for people living independently or with limited support dependent on power for life-sustaining equipment and who live within high fire threat district areas.
Winter Weather Safety
This bulletin addresses the topic of Winter Weather Safety. Winter weather and cold temperatures can be dangerous. Winter weather may include rain, snow, hail, flooding, strong winds, and very cold temperatures. Power outages also may happen. Stay safe and healthy by planning ahead and creating an emergency plan. This bulletin provides relevant emergency preparedness information as part of DDS' ongoing effort to alert and educate individuals and direct service providers to specific risks identified with our community.