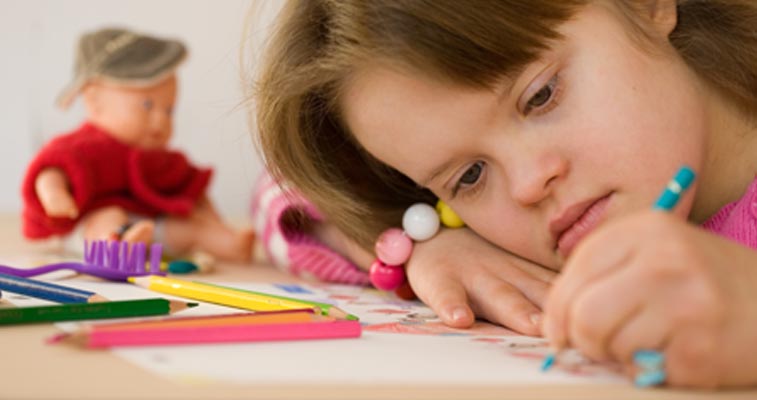 Community Resources and Connections
The following is a current list of support groups for families of children and adults with developmental disabilities. It is intended to help families make connections, find supports, and share resources. If you would like assistance finding a support group that meets your particular needs, you may consult your case manager or contact either the Family Resource Network or CARE Parent Network.
Afghan Coalition: www.afghancoalition.org: (510) 648-2546, 39155 Liberty Street, Fremont
Asian & Pacific Islander Youth Promoting Advocacy and Leadership: www.aypal.org, (510)879-7492, 1238 Harrison, Oakland
Asian Health Services: www.asianhealthservices.org, 510-986-6800, 818 Webster Street, Oakland
Autism Society Support Group Dublin: 1st Wednesday at 7:00p.m.
Michelle Gori – (925) 997-2802 for info./flyer
Baby and Me: Hayward (510) 547-7322
Berkeley YMCA: offers parent support groups in addition to parent/child swimming and tumbling and other recreation activities. For more information contact Special Needs Coordinator: Rachel Longan at 510-665-3280 or Rlongan@ymca-cba.org.
Bethel Church California: Indonesian Bethelchurchcalifornia.org
Bhutanese Comunity in California: Nepali, Dzongkha,(510) 891-8635 Bhutanesecommunityincalifornia@gmail.com  655 Int'l Blvd, Oakland
Burmese Refugee Family Network: www.brfn.org, (510) 891-8635, 655 International Blvd, Rm 206, Oakland
CARE Parent Network:  www.careparentnetwork.org  Center for Access to Resources and Education: A variety of support groups, training, and resources for Contra Costa County families 925.313.0999  or email at info@careparentnetwork.org. 
Center for Empowering Refugees: www.cerieastbay.org, (510) 444-1671, 544 International Blvd, Oakland
Chinese Christian Herald Crusade (CCHC): www.cchcsf.org, (510) 893-3210. 523 8th Street, Oakland
Center for Empowering Refugees and Immigrants: (CERI) Afghan, Cambodian, Bosnian, Burmese, Middle Easten, Mien, Laotian and Vietnamese. cerieastbay.org (510)444-1671
Community Health for Asian Americans (CHAA): www.chaaweb.org, 510-835-2777, 268 Grand Avenue, Oakland
Compadres Unidos de Contra Costa: grupo de apoya para familias Latinas que tienen hijos con discapacidades, segundo Sabado de cada mes Comunicarse con La Familia para mas informacion. 1-800-696-7730 o con la sra. Alicia Amezcua (925) 691-6727
Compadres Unidos de Oakland: grupo de apoya para familias Latinas que tienen hijos con discapacidades, comunicarse con La Familia- Jackie Mora (510) 887-0661
Compassionate Friends: (death of child) (925) 284-2273
Dharma College: Tibetan. info@dharma-college.com, (510) 809-2010, 2222 Harold Way, Berkeley
Down Syndrome Connection of the Bay Area
101- J Town and Country Drive
Danville, CA
(925) 362-8660
DSCBA@dsconnection.org
www.dsconnection.org
Parent Support Groups, Parent and Education Advocacy and Classes for babies, young children, teens and adults with Down syndrome in Danville, Oakland, Albany and SF.
East Bay Asian Youth Center: www.ebayc.org, (510)533-1092, 2025 E. 12th Street, Oakland
East Bay Learning Disability Association: (510) 433-7934
East Bay Refugee Forum: www.eastbayrefugeeforum.org
Epilepsy Foundation of Northern California
(800) 632-3532 Support groups in Berkeley, Concord, Fremont, and Walnut Creek
Ethiopian Community and Cultural Center: Amharic ethiopianccc.org, (510)268-4770, 6116 Telegraph Ave., Oakland
Family Resource Network: A variety of support groups, training, and resources for Alameda County families (510) 547-7322 or visit their website at www.frnoakland.org
A Father's Perspective: Part of the Team- Oakland 7:00-8:30 pm, the last Thursday of each month Call (510) 547-7322
Fiji American National Association: Fijian, Hindi (510)780-9699 & 938-3454
Filipino Advocates for Justice: (510) 465-9876, 310 8th Street, Suite 306, Oakland and 3961 Horner Street, Union City (510) 487-8552
French Farsi Without Tears: Farsi, French (510)222-6587, 2029 Durant Ave, Berkeley
German Int'l School of Silicon Valley: gissv.org
Grandparents as Parents Support Group: Berkeley (510) 527-7249
Grandparents as Second Parents: Oakland (510) 568-7786
Grupo de Apoyo: Para familias Latinas que han pasado por situaciones médicas inesperadas con sus hijos. En el Programa "Head Start" – 1409 35th Ave., esquina Internacional. Llamar a Enedina en FRN al (510) 547-7322 para fechas y horas.
Haiti Action Committee: Haitian Creole www.Haitisolidarity.net
Herald Family Rebuilding Center: www.family.heraldcares.org, 39155 Liberty Street, D450 Fremont
HIV & Kids, Their Siblings, Parent & Caregivers: Alternating Wednesdays, Children's Hospital of Oakland (510) 531-7551
Hungarian Heritage Foundation: info@hhf-sf.com (925)828-3306
International Institute of the Bay Area (Fremont Office): Dari & conversational Hindi. (510)894-3639, 39155 Liberty St. D450, Fremont
International Rescue Committee: Mona.masri@rescue.org.405 14th Street, Oakland
Korean Community Center of the East Bay: www.kcceb.org, (510)547-2662, 1700 Broadway #400, Oakland
Lao Family Community Development Inc: www.ifcd.org, (510) 533-8850, 2325 East 12th Street, Oakland
Lao Lu Mien CultureAssociation, Inc: www.limcacenter.org, (510) 635-8358, 485 105th Avenue, Oakland
Multi-Lingual Counseling Center, Inc: Farsi, Dari, Spanish info@multilingualcounseling.com, 1515 Aurora Dr.#103H, San Leandro
Network in Solidarity with the People of Guatemala: Spanish info@nisgua.org, (510)763-1403
Northern California Fragile-X Association: (800) 994-FRAX
Parents Helping Parents: 3rd Saturday (except July and August) at St. Rose Hospital, 10 am – 12 pm. (510) 276-9479
Parent Support Group: parents of young children with disabilities; 1st & 3rd Wednesday, 7:00-9:00 El Cerrito-Cameron School (510) 681-3882
Persian Center: info@persiancenter.org, (510)848-0264, 2029 Durant Ave., Berkeley
Prader-Willi California Foundation: (800) 400-9994
Prader-Willi Support Group/Support for Families of Children with Disabilities: (415) 469-4518
Padres Unidos: para padres Latinos que tienen hijos con discapacidades, ultimo Sabado de cada mes Hayward, 3 – 5 P.M. Comunicarse con Gloria (510) 383-1200 extension 2933 o Angela (510) 656-8926.
Rara Tou Limen Dance Co.: Haitian Creole. raratoulimen.com
Russian Center of SF: www.Russiancentersf.com (415)921-7631 2450 Sutter St., SF
S.F. Greek Historical Society: www.sanfranciscogreeks.com
Share Support Inc.: families and professionals who serve children with neuro-cognitive and neuro-biological disorders (925) 820-4079, www.NLDline.com
Spina Bifida Association of the Bay Area: (925) 210-6006
Thai Cultural Center of S.F. Bay Area: tccsfbayarea.org, 1911 Russell St., Berkeley
Through the Looking Glass: Family support groups for parents with disabilities and their babies/young children (510) 848-1112 or (510) 601-0290; www.lookingglass.org
Vietnamese Community Center of the East Bay: www.vacceb.net, (510) 633-4681, 106 International Blvd, Oakland