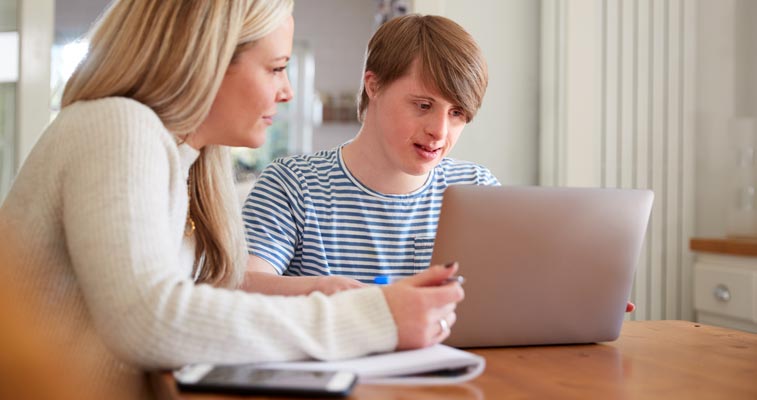 Regional Center of the East Bay's Principles on POS Guidelines
The Lanterman Legislation identified the following principles upon which services are to be based and which were considered in the development of RCEB Purchase of Service Policies.
The right of individuals with developmental disabilities to make choices in their own lives requires that regional centers shall respect the choices of persons served or where appropriate, their parents, legal guardian or conservator and provide relevant information in an understandable form to aid the person in making his or her choice (WIC 4502.1).
Regional Centers' funds shall not be used to supplant the budget of any agency which has a legal responsibility to serve all members of the general public and is receiving public funds for providing such services (WIC 4648 (a) 8). In addition, funds will not be used if services can be funded by private third-party source such as insurance and trusts in accordance with the Lanterman Act and Early Start, Title 17 Regulations. If a service request is modified, terminated, or denied, persons served and families shall be provided with information regarding their right to appeal the Regional Center's decision per the Lanterman Act (WIC 4701-4715) and Early Start, Title 17 Regulations (Sec. 52172, 73-74).
Regional Center shall first consider services and supports provided in the natural community, home, work, and recreational settings. Services and supports shall be flexible and individually tailored to the person, and if appropriate, his or her family (WIC 4648(a) 2).
No service or support provided by any agency or individual shall be continued unless the person served or, if appropriate, his or her parents, legal guardian, or conservator, agree that planned services and supports have been provided, and reasonable progress toward objectives has been made (WIC 4648(a) 7).
The determination of which services and supports are necessary for each person shall be made through the Individual Program Plan or the Individualized Family Service Plan process. The determination shall be made on the basis of the needs and preferences of the person served or, if appropriate, the person's family, and shall include consideration of a range of service options proposed by the Multidisciplinary/Planning Team participants, the effectiveness of each option in meeting the goals stated in the individual program or family plan, and the cost-effectiveness of each option (WIC 4512(b)).
Services purchased must be related to the developmental disability or be identified per Early Start Regulations. Exceptions may be made on a case-by-case basis.
The Multidisciplinary/Planning Team shall consider all of the following when selecting a provider of services and supports (WIC 4648 (a)6):
A provider's ability to deliver quality services or supports which can accomplish all or part of the person's Individual Program Plan or Individualized Family Service Plan.
A provider's success in achieving the objectives set forth in the Individual Program Plan or Individualized Family Service Plan.
Where appropriate the existence of licensing, accreditation, or professional certification.
The cost of providing services or supports of comparable quality by different providers, if available.
The person served's or, if appropriate, the parents, legal guardian, conservator or designated representative's choice of providers.